Mad Bagel and Mookie Share the Secrets of F&B Business Success in the Digital Age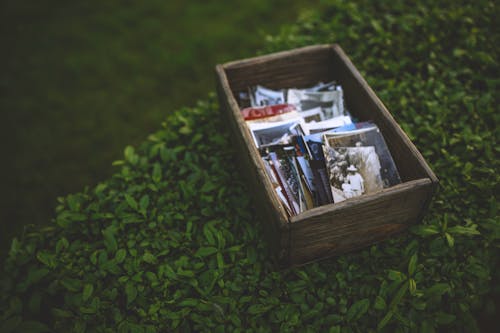 The development of the Food and Beverage (F&B) industry in Indonesia is very rapid. This industry is even able to become one of the drivers of economic growth in Indonesia.
There are many reasons that make the F&B business in Indonesia grow rapidly. For example, the population of Indonesia is very large, reaching 269 million people in 2019. Another reason is the character of Indonesian residents who are consumers, aka snack makers.
Nevertheless, F&B businesses are required to continue to innovate by being able to utilize technology in the current digital era. With this technology, in the end, it will accelerate the increase in business productivity to be more developed.
Mad Bagel owner, Anika, started a side business of making Bagel bread with her brother since 2018. High demand made her make a big decision to stop working and continue her business in full. From a home kitchen and only utilizing online sales technology, Mad Bagel now has 3 outlets with a turnover of more than Rp 160 million per month.
Anika revealed the steps that need to be taken to start a culinary business is to research unique and authentic products. So that it can be marketed easily because the competition is still loose.
In its development, Anika said she utilizes e-commerce sales technology and online instant order delivery services. Since then, orders for culinary products have increased dramatically, not only from Greater Jakarta, but also from outside Java.
Anika admitted that the increase in sales was inseparable from efforts to utilize digital technology in marketing their products. He successfully used Instagram social media to market bread products from Eastern Europe.
"In the digital age, marketing via social media is very helpful and the most leading marketing from Instagram. We post photos that make people tempted and make you hungry, packaging is also important so that people want to eat and want to take photos, eventually becoming a free promo. For online sales, we enter e-commerce, websites, and online order services, "Anika said in the Entrepreneur Journal event: Answering the Challenges of the Food & Beverage Business in the Digital Age at Satrio Tower, Jakarta, Thursday (1/23).
Meanwhile, Co-founder & COO of Mookie, Priyanda Adwito, said that to package his cookie products with the concept of 'Mookie Stories', which are creatures from outer space who have their own universe. Mookie is determined to spread happiness through cookies to reduce human stress levels on earth. This unique concept becomes Mookie's marketing strategy to expand the marketing reach of its products.
Concerning marketing strategy, Priyanka said he started a business selling soft-based cookies with marketing via online on Instagram social media. As a result, marketing went well until it resulted in a significant accumulation of sales. Promising business developments have made Priyanda and his wife also expand into e-commerce channels and online inter-messaging services.
"The marketing channel is not only Instagram but also endorsement and collaboration with influencers or other larger companies. We also do marketing with certain gimmicks according to digital platforms, "said Priyanda.
Not only that, Priyanda acknowledged that the key to business success was recording, both for marketing, operational and financial needs. In marketing activities, for example, recording the type and momentum of marketing is needed to find out effective marketing patterns. The recording is able to show how much marketing activities affect sales. In the end, it will be an evaluation at the same time determining the next marketing decision making.
When starting a business, he runs it with a manual recording process. But when the business has grown and even large, the manual recording is certainly an obstacle. Simply put, when just starting a business sales transactions may still be limited and recording can still be handled manually. But if there are many sales transactions, it needs technical assistance to simplify the process of recording and control of the business.