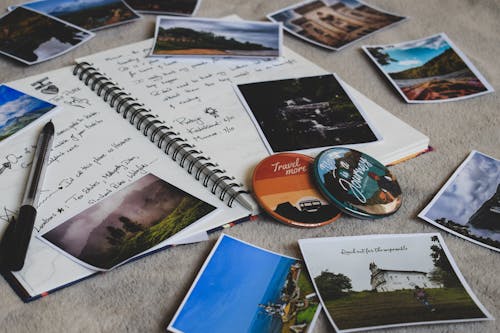 MicroCredit – The Ministry of Cooperatives and Small to Medium Enterprises or commonly known as Kemenkop UKM, stated that a total of 59.2 million MSMEs in Indonesia, 8 percent of them have gone online by utilizing its platforms in marketing their products.
SMEs are very supportive of the economy in Indonesia and of course, opening up jobs.
Therefore, one of the government's efforts to support and improve access to one's businesses is by providing funding sources which include the provision of micro, small and medium-sized loans, and cooperatives through the People's Business Credit (KUR). To succeed in the implementation of the KUR, the government also cooperates with several banks in Indonesia in its distribution.
But maybe not all SMEs are aware of the existence of microloans, due to the fact that there are some who still have difficulty in making loans to developing or growing businesses. Therefore we will talk more about microcredit.
What Is MicroCredit?
Microcredit is a loan in a small amount aimed at the middle to lower class people who do not have collateral but have a trusted credit history. This credit is intended to help those who have the desire to become entrepreneurs and earn an income to benefits their lives.
The history of this credit begins with a professor who pioneered it in foreign banks and gave small loans to the people in his country, who generally were women who have no definite income and cannot apply for conventional from banks or other financial institutions, because of economic limitations. This credit was also originally formed with the aim of forming solidarity of fellow human beings in need. So that the gap that exists between people with low economic and educational levels can still compete using their abilities and skills to succeed.
Like people who have limited costs and cannot apply for conventional loans have the same opportunities to start their own business. By having a good enough business, they can be calmer and focused on developing their trade without thinking about the fear of debt bondage.
MicroCredit Requirements
Obtaining this credit, the process is somewhat easier than conventional loans. These types of micro-credit loans, which will determine the nominal loan limit of up to Rp. 50 million rupiahs. The bank will, of course, make sure the borrower has an ongoing business. So before applying for a loan, make sure you have a business that runs, it will be your proof with the submission of the application and the collateral and objects for financing if needed. If both conditions are adhered to, the credit will be processed by the Bank according to the procedure, and quite quickly.
Benefits of Micro Credit
Talking the loan will certainly have benefits. Similar to microcredit which has benefits for small entrepreneurs, with this microcredit, small entrepreneurs can develop their business. One of the failures in business aside from the lack of creativity in entrepreneurs is the lack of capital in developing their business. Therefore, the existence of capital from microloans will certainly be very helpful and easy for anyone who wants to develop their business.
Not only for business development, but those capital loans can also make the flow of cash in the business, ensuring it will run smoothly. Especially for those who have just started one in less than 2 years, certainly, they need a good amount of capital for operating, such as paying employee salaries, rent, electricity, water and so on. With the availability of business capital loans, it can make your business activities run more smoothly again.
In addition to business development activities, making or having extra cash flow, you can increase promotions. You can start by promoting gradually, the results will be very good for the development of your business in the long run.
Those are some of the benefits you can get when you have a capital for your business.